Informazioni utili
Lavarone Wellness
beauty & relax
P.Iva : 01461820225
Piazza Milano,
Lavarone-Cappella (TN)
Tel. +39 0464 784076
Tel. +39 0464 783237
Fax. +39 0464 783794
info@lavaronewellness.it

Credits 2008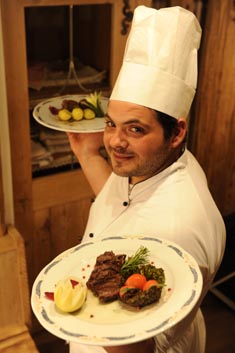 If after the massages and the swimming you start to feel your belly calling Stube del Cervo is the right place for you.

In a typical Trentino environment, a wide variety of meals is offered which will increase the wellness of this experience.
Pure flavours, coming from the tradition of this region will be accompanied by a delicious choice of wines.
Your visit will be topped off with a warm and welcoming atmosphere.
La Stube del Cervo will be open for you from 12.30 to 14.30, as well as from 19.00 to 22.00


Newsletter
Special offers, news and much more ...

Subscribe!