Informazioni utili

Lavarone Wellness
beauty & relax
P.Iva : 01461820225
Piazza Milano,
Lavarone-Cappella (TN)
Tel. +39 0464 784076
Tel. +39 0464 783237
Fax. +39 0464 783794
info@lavaronewellness.it

Credits 2008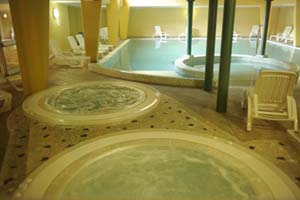 If you love Jacuzzi all you have to do is immerse yourselves in one of the 2 tubs with 5 seats.
The stimulating whirlpool action of the water will do the rest.
For those who love Jacuzzi in the open there's also the possibility to enjoy it
in the garden in a warm tub
even in the winter: a true health contrast between the hot and the cold.


Newsletter
Special offers, news and much more ...

Subscribe!